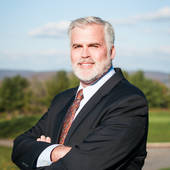 By James Miner, Esq.
(Law Office of James Miner LLC)
My legal practice is limited to residential real estate transactions and is concentrated in some of the "premium" NJ towns such as Westfield, Summit, Short Hills and the surrounding areas. People often ask me for my opinion of the current real estate market in Union and Essex Counties and I'd like to share my thoughts on that topic here.  I don't claim to have a better knowledge of the market than a real estate agent, but my focus may be a bit broader since I work on transactions over many different towns, for a broad range of agencies, including high end homes, low end homes, first time buyers, and everything in between. This summer is still very busy.  Not as busy as two years ago, but busy nonetheless.  I have new contracts coming into my office literally every day.  The last time I ...