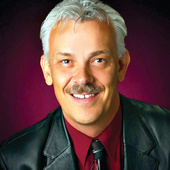 By John McCormack, CRS, Honesty, Integrity, Results, Experienced. HIRE Me!
(Albuquerque Homes Realty)
Here is the newest market report for Andalucia de La Luz Albuquerque from 1/1/12 to 5/31/12Andalucia de La Luz is a newer community of custom and semi-custom homes located in the North West quadrant of Albuquerque. Several builders dominate this neighborhood including Scott Patrick Homes, Skyview homes and ASW.  Other custom home builders have built homes on the Eastern fringe of Andalucia in the El Bosque gated community.For a complete neighborhood profile please visit the Andalucia de La Luz neighborhood profile.Currently Andalucia de La Luz Albuquerque  is showing 9 homes actively listed for sale.Low $228,231 to a High $1,100,000.Average Price for the 9 homes $457,501Median Price of the 9 is $450,000Smallest Home @ 1,800 Sq.FtLargest Home@ 5,600 Sq.FtAverage Home Size @ 2,773 Sq.FtLo...