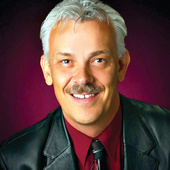 By John McCormack, CRS, Honesty, Integrity, Results, Experienced. HIRE Me!
(Albuquerque Homes Realty)
La Luz Townhomes by Antoine Predock  Market Report for 04/01/11 to 04/01/2012The La Luz Townhomes and subdivision was designed by master architect Antoine Predock.  The project began in approximately 1968 and finished in about 1972.  La Luz consist of 96 Adobe constructed homes that have stood the test of time.  Beautifully situated on Albuquerque's west side the location of the La Luz Townhomes is ideal for quick commutes and river crossings.  For more information on the La Luz Townhomes by Antoine Predock be sure to see the full La Luz neighborhood profile.Below is a current market report for La Luz for the past year.  04/01/2011 to 04/01/2012Currently there are no homes available for sale in La Luz. You will want to check back to find all La Luz Homes For SaleThere is one "Pending" s...