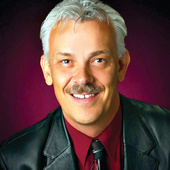 By John McCormack, CRS, Honesty, Integrity, Results, Experienced. HIRE Me!
(Albuquerque Homes Realty)
SW Albuquerque Mountain View Estates Home Sold & Closed 1528 Fox Hill Pl SW Albuquerque NM 87121       Albuquerque Homes Realty and REALTOR® John McCormack have now listed, sold and closed this great home located in the Mountain View Estates community in SW Albuquerque.   John worked with his sellers giving them pointers and advice on depersonalizing, sprucing up and staging their Mountain View Estates home before listing.  Mr. and Mrs. Seller listened and took action and the house began showing quickly.  There were two offers that were declined by the sellers then the third time a full price offer was brought to the table making the sellers see that working with John and listening to his sound advice paid off.   John and his sellers immediately began getting all things lined up and don...