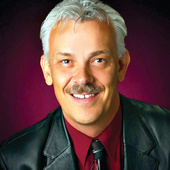 By John McCormack, CRS, Honesty, Integrity, Results, Experienced. HIRE Me!
(Albuquerque Homes Realty)
Another NE Heights Townhome Albuquerque 87111 Pending12124 Calle Zagal NE Albuquerque NM 87111  Realtor® John McCormack with Albuquerque Homes Realty is proud to announce that this pristine NE Heights Townhome located at 12124 Calle Zagal NE Albuquerque NM 87111 is now pending. The sellers listened and followed through with their Realtor John McCormack's suggestions before listing their NE Heights Townhome. The time and effort in having this Townhome show ready at listing along with being staged perfectly paid off with quick and multiple offers.   This pristine Northeast Heights Townhome has been updated inside and out and all parties are looking forward to a swift and smooth closing by the end of April 2015. Are you are looking for a knowledgeable Realtor to assist you with your NE Hei...