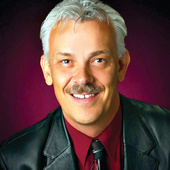 By John McCormack, CRS, Honesty, Integrity, Results, Experienced. HIRE Me!
(Albuquerque Homes Realty)
Albuquerque Old Town Christmas Tree Lighting & Stroll 2013     Tis the season for the annual Albuquerque Old Town Christmas Tree Lighting and Stroll in 2013.  Lighting huge Christmas Tree will take place in the center of the Old Town Plaza at 6:15pm.   Enjoy 35 different performers of both song and dance.  Observe the nativity scene, live animals you can pet, enjoy the beautiful Historical San Felipe de Neri Church. Beautifully lit luminaries will light the streets and alleys of Old Town and bring a warm glow to your soul.  The shops of Old Town will open for business and this will be a great opportunity to purchase those unique and handmade gifts. You will find many great prices on this very special shopping Stroll.   Kiddos don't forget to get your photo made with Santa!  There will p...