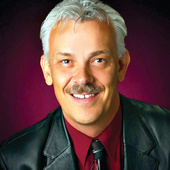 By John McCormack, CRS, Honesty, Integrity, Results, Experienced. HIRE Me!
(Albuquerque Homes Realty)
In Law Suite 4 Bedrooms 3.5 Bath NW Albuquerque Home For Sale   6228 Nacional NW Albuquerque NM 87114 Saltillo Community     Are you looking for a NW Albuquerque Home that offers room to roam and has an In Law Suite?  If so check out this home located at 6228 Nacional NW Albuquerque 87114.     Check out the great features this pristine home offers which include:   2642 Sq Ft Living Space Living / Sitting / Reading / Music Room Dining Room Kitchen Great Room In Law Suite Downstairs Master Bath Downstairs Half Bath Downstairs Large Laundry Room Eye Catching Landing Upstairs Master Bedroom Upstairs Private Master Bathroom Bedroom 3 Upstairs Bedroom 4 Upstairs Easily Converted To An Office Full Bath Centrally Located Great Storage / Large Closets / Walk in Closets High Ceilings Ceiling Fans...