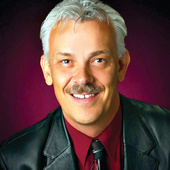 By John McCormack, CRS, Honesty, Integrity, Results, Experienced. HIRE Me!
(Albuquerque Homes Realty)
Rio Rancho NM Custom Home Now In Pending Contract     We at Albuquerque Homes Realty are happy to announce that our listing located at 916 Cascade Rd Rio Rancho NM 87124 has an accepted offer and is now pending!   Our sellers are thrilled and the buyers are excited.  Both sides are anticipating a smooth closing the end of February.  Many think homes don't sell during winter months but this should serve as proof they indeed do!  As we always say, "Buyers are out 365 days a year and if your home is not on the market it's certainly not going to sell."   If you are looking for a knowledgeable REALTOR® to help you with the purchase or sale of your Rio Rancho NM home contact John McCormack directly at 505.980.4576 or John@AlbuquerqueHomes.com   Put John's NM real estate knowledge to work for ...