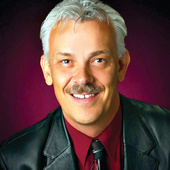 By John McCormack, CRS, Honesty, Integrity, Results, Experienced. HIRE Me!
(Albuquerque Homes Realty)
North Hills Rio Rancho NM 87144 Home Sold & Closed     YouTube Featuring This Rio Rancho NM North Hills Home     Albuquerque Homes Realty and REALTOR® John McCormack are happy to announce this North Hills Subdivision home is now sold and closed.  The owners of 1325 Bellflower DR NE Rio Rancho NM 87144 have called and emailed John thanking him for getting this home sold so quickly.     North Hills is a great location to call home.  It's a nice Subdivision tucked away from the rat race yet within moments of Northern, Unser, the newer Rio Rancho Civic Center and City Center.  Also it's has quick access to downtown Rio Rancho shopping, dining and medical.  It's within 10 minutes of Albuquerque City Limits where there is quick access to shopping, dining, medical, the Cottonwood Mall and more...