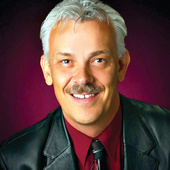 By John McCormack, CRS, Honesty, Integrity, Results, Experienced. HIRE Me!
(Albuquerque Homes Realty)
Welcome to this fabulous home listed for sale in the coveted Bosque Del Rio Community. Bosque Del Rio is one of Albuquerque's best-kept secrets and an area with rare opportunities to purchase a home. While the main travel arteries are Coors and Paseo Del Norte, this quiet and peaceful community is tucked away among the massive old-grown Cottonwood Trees. Private access to the Bosque (Cottonwood Forest) and along the Rio Grande is just a short stroll away for cyclists, walkers, and nature lovers. The Bosque Del Rio community also has a private park for its residents. This exceptional Northern New Mexico-style home is at 2708 Bosque Del Rio Lane NW Albuquerque, NM 87120. It has approximately  2368 sq. ft of living space and a three-car garage and is situated on a 0.25-acre lot in a quiet ...