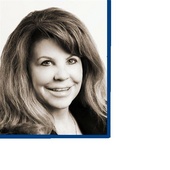 By Terry Rasner-Yacenda, "Dreams Realty"
(Broker,Owner - Dreams Realty)
Hi Northern Nevada Neighbors,      This is a new feature of my Active Rain Localism blog -- a place for local folks to read about my listings that have sold!  This was a great 3-yr old home and property in a great spot in the Spanish Springs area of Sparks.  The 3 bedroom 2.5 bath home was loaded with extras.  Read about this one to see what's going on in the "Market that's Not Supposed to be Very Good!"  Check it out, you'll be impressed with the great deal this family found among my listings!http://www.terryrasner.com/custompages_propdetail.php?id=111831Property Location6706 Panther Creek DriveSparks, Nevada  89436Listing ID: 120  click for directions  DESCRIPTION Single Family Property, Area: Spanish Springs-South, County: Washoe, Approximately 0.07 acre(s), Year Built: 2005, Hill/mo...