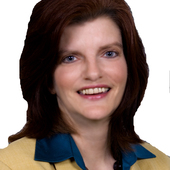 By Jackie Connelly-Fornuff, "Moving at The Speed of YOU!"
(Douglas Elliman Real Estate in Babylon NY)
The Tale Of A Displaced Home And A GPS Challenged Agent An agent was telling me that a home she wanted to show her buyer has the address in the listing in Amity Harbor NY. She brings up the map and the home is located a few miles north and that is considered Amityville. Amity Harbor has homes in the upper-price points and Amityville doesn't have as many. Amity Harbor is also home to the Amityville Horror house which fetched a very nice price recently just for your information. I betcha my right arm that the homeowners have no idea as to why their home is most likely having little showings if at all. One problem, the agent is out of the area completely. I mean by 3 counties! So she calls the agent and asks where it's located and he says, and I quote, "I've only been to the house one time...