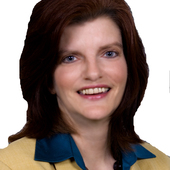 By Jackie Connelly-Fornuff, "Moving at The Speed of YOU!"
(Douglas Elliman Real Estate in Babylon NY)
Losing Your Home In The Town of Babylon? Feeling Helpless? Let Me Help You Sell Your Home As A Short Sale! You are behind in your mortgage payments. You feel trapped and helpless. You are tired of getting phone calls and letters from the bank that holds your mortgage. Above all, you feel like you let down your family and yourself. Losing a job, getting divorced, suffering an illness is why homeowners can't pay their mortgages. After months of not paying, some give up their homes to foreclosure. It doesn't have to be that way. As of now, a short sale is better on your credit than a foreclosure. From what I've learned, selling your home as a short sale means you will not be able to get another mortgage at 3 to 5 years down the road. A foreclosure on the other hand, you are looking at a m...