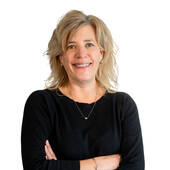 By Brenda Mayette, Getting results w/ knowledge & know-how!
(Miranda Real Estate Group, Inc.)
It started as a FSBO pursuit and then I watched another brokerage carry it.  And then in November of 2010 I listed this wonderful home. It's history was appealing... The father & grandfather of the estate's executrix planned and built the 3000+ square foot brick colonial. She and her multiple siblings enjoyed growing up there with 4+, private acres & a new inground pool. Her parents probably loved the fact that it was close to the schools & shopping yet secluded.  I was convinced that another family was out there that would appreciate the place too! The potential in this home was magnificant! But we all know what goes along with potential.... time, energy and $$$.  Finally though, after 397 days on market, 1 failed transaction, loads of persistance and countless evaluations of the marke...