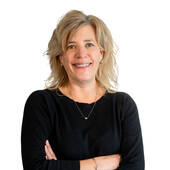 By Brenda Mayette, Getting results w/ knowledge & know-how!
(Miranda Real Estate Group, Inc.)
It's back to reality today...  After two weeks off, the buses are running again & the kids are back in school.  While I worked during the holiday season, today is the day to get back into the "real" swing of things. It's time to find that groove again that can make our goals reality in this New Year.  So this year, how about you Settle for More? Hopefully your 2014 plan and goals are in place.  More so, hopefully you'll look at them on a regular basis, tweak them as needed and continue to look within to find the drive and motivation to acheive them.  In the words of Kurt Hahn, "There is more in us than we know.  If we can be made to see it, perhaps, for the rest of our lives, we will be unwilling to settle for less."   Now get out there and make it a great day... & a great YEAR! SETTLE ...