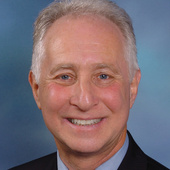 By Philip A. Raices, 1 of the Most Knowledgeable Brokers on the Net!
(Turn Key Real Estate)
  By Philip A Raices - January 16, 2023 0   Unfortunately, we are again approaching our debt limit. Since 1960, Congress has acted 78 times to consider either temporarily extending or permanently increasing the debt limit or revising the meaning of the debt limit; 49 times under Republican presidents and 29 under Democratic presidents. Janet Yellen the secretary of the Treasury, sent a letter to Congress on Jan. 13 that our current U.S. debt limit was raised to $31.381 trillion on Dec. 16, 2021, and will be reached on Jan. 19, 2023, which will be 138% of GDP. In 2013 it was 100% of the GDP.The pandemic caused a liquidity crunch with the excessive (virtually created) $8 trillion infused into the market (but not printed). I have read recently that increasing the money supply doesn't cause...