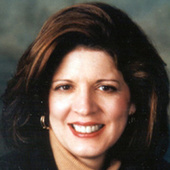 By Marie-Denise Kratsios, Where ever you are, that's where I'll be!
(Daniel Gale Sotheby's International Realty)
As everyone knows by now, a wicked storm ripped through Brooklyn, Queens, and Long Island last evening. The evening commute home was paralyzed.  My husband boarded his train at about 5:30 and didn't get to Long Island till midnight.  After 10pm everyone was told they had to disembark, walk about 15 minutes to a subway station where they could get a train to Jamaica station.  Even then, he wasn't able to get a train to Huntington.  I picked him up after midnight in Hicksville, about a half hour away from our home.  The husband of a friend of mine was stuck on the Grand Central Parkway due to the storm and didn't get home until 4AM.   In the Bay Hills area of Huntington, a charming beach community with narrow winding streets, several huge trees went down.  Miraculously, no one was hurt. T...