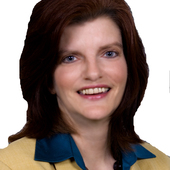 By Jackie Connelly-Fornuff, "Moving at The Speed of YOU!"
(Douglas Elliman Real Estate in Babylon NY)
Lindenhurst NY Home Values for June 2014  The Real State of the Lindenhurst Real Estate Market Monthly Market Snapshot for Single Family Homes - June 2014 In June 2014, the Lindenhurst NY real estate market median sales price was $265,000 and during the same time last year it was $307,000. The highest recent sale for is $370,000 for a 3 bedroom, 8 room Colonial on North 6th Street. 31 homes went under contract during June 2014 which is down 25.8% from this time last year. This is due to decreasing available homes on the market and buyers are experiencing tight negotiating. There are less distressed properties on the market with 33 short sales available in Lindenhurst. The Lindenhurst NY housing market has been in a seller's market for over six months so expect to pay close to or at aski...