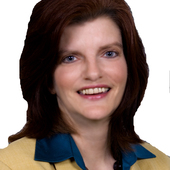 By Jackie Connelly-Fornuff, "Moving at The Speed of YOU!"
(Douglas Elliman Real Estate in Babylon NY)
Selling Your Long Island Home? - It Must Be in WritingWhen you are selling your Long Island home there are forms to complete and sign like the Listing Agreement and Property Data Section. I know most of you know this but there are some things you do not know. Here is a short list of items that need your permission and signature: Price Reductions - Each and every time you or your agent asks for a price reduction, it must be in writing. Listing Extension - When the listing is about to expire your agent will ask you to extend it for xxx amount of months. If you agree, it must be in writing. Commission Changes - If you or your agent agree to maybe increase the cooperating commission in the listing, it must be in writing.  All too often I hear from Long Island homeowners how they never knew ...