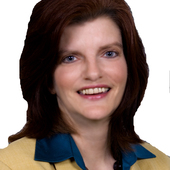 By Jackie Connelly-Fornuff, "Moving at The Speed of YOU!"
(Douglas Elliman Real Estate in Babylon NY)
Buying A Home In Lindenhurst NY? Having A Buyer's Agent Is More Important Than You Think! Anyone can buy a house without an agent. Heck, I did that myself years ago. Knowing what I know now, I would never do that again. A listing agent represents the seller. They have their best interests at heart. If you purchase a home through the listing they cannot and will not negotiate on your behalf. Their job is to get the highest price possible for their seller client. If you ask them for the latest sold prices in the area, they will not give that to you. That will hurt their client. Since a Buyer's Agent has fiduciary duties to you, here are the benefits to hiring a Buyer's Agent which is me right?!?!: Searching for homes that meet your requirements. You can do that yourself but it's very time...