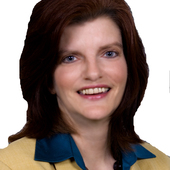 By Jackie Connelly-Fornuff, "Moving at The Speed of YOU!"
(Douglas Elliman Real Estate in Babylon NY)
Confused About Selling Your Home? Do What Feels Right. Homeowners have many reasons why they want to sell their home. Some want to trade-up. People retire and want to move to a warmer climate. If they have children they may want a better school district. The list goes on. But some know they should sell to meet their life goals but are on the fence about it. Why? Well, here is the story... I had a listing appointment recently and met a lovely young couple. The have small children and are not in school yet. The school district they are in is not the best so they are faced with having to pay for private school. For one child it will cost them around $4000 to $5000 per year. Double that when their youngest has to start school. Their home was an expired listing and I set them a letter along...