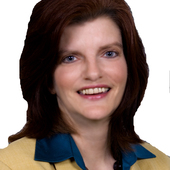 By Jackie Connelly-Fornuff, "Moving at The Speed of YOU!"
(Douglas Elliman Real Estate in Babylon NY)
Be Home with Your Dog During Showings I love dogs and I have two. My dog Kyra is in the photo and as nice as she is, I wouldn't leave her home if I were selling my house. I was making appointments to show homes to my new buyers. One agent told me to use the lock box since the homeowners wouldn't be home. She went on to say make sure you do not let the dog out. Dog? Don't worry, the dog is nice I was told. I am sure he is but this poses a huge liability on the homeowner, the agent and their broker if something should happen. Turns out the homeowner was home and yes, the dog was nice but skiddish. My dog Kyra is scared of everything and everyone. If you come into my home she will bark her head off and run upstairs. In about an hour she will want to be on your lap and be your best friend....