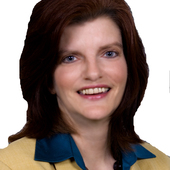 By Jackie Connelly-Fornuff, "Moving at The Speed of YOU!"
(Douglas Elliman Real Estate in Babylon NY)
Another REO Property Sold in North Babylon NY! This REO property in North Babylon NY is a 7 room Colonial with 4 large bedrooms. The master bedroom has a full bath. Also has a 2 car garage and an in-ground pool! Located in the Poet Section of North Babylon NY. Sold for $328,000 and the buyer's bank appraiser appraised it for $350,000. Yes, my buyers got a good deal! The bank who owned the home actually finished the hardwood floors before putting it on the market. Very smart! I have to say that this is my second buyer who bought an REO property and the experiences have been positive. No major issues. With REO properties, a deep title search must be done. It is called a title chain. Research needs to be done thoroughly to make sure the buyer doesn't have problems in the future when it com...