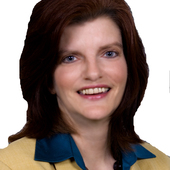 By Jackie Connelly-Fornuff, "Moving at The Speed of YOU!"
(Douglas Elliman Real Estate in Babylon NY)
North Babylon NY Real Estate Sold Prices For 201095 homes sold in North Babylon NY in 2010. Sold prices range from $154,000 to $425,000. As you can see in my chart, the last 2 months of 2010 held steady. I'm hoping that trend continues for 2011. The average property tax is $8,596. The average listing price to sold price ratio is 5.11%. This means that the average home in North Babylon NY sold for a little less than 95% of asking price. This is why I say a good home deserves a good sold price!Out of the 199 homes that sold in 2010, 9 of them are short sales and 5 are REO properties. It's a good thing to get short sales and REO properties sold and off the market. Too many of either can drive the North Babylon NY real estate market down. Currently there are 23 short sale homes on the marke...