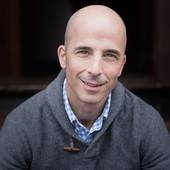 By Christopher Pagli, "I Stay Open Until You Close"
(William Raveis Legends Realty Group)
  I'd like to start by saying that I absolutely love Phillipse Manor, Sleepy Hollow Manor, and Tarrytown NY.  I began selling real estate in Sleepy Hollow and Tarrytown in 2005, working with Legends Realty Group, now willam Raveis Legends Realty Group.  Our very first office was situated directly across the street from Phillipsburg Manor and up the street from the Old Dutch Church (and cemetary).  Luckily,  my desk was positioned by a corner window and I could see the throngs of people flocking to Philipsburg manor in hopes of learning more about it's rich history and maybe even getting a little spooked by the Legend.      Every year they host a variety of events but by far the Halloween events are probably the most heavily attended.  I've had out of state customers ask me "Is there re...