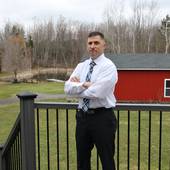 By BRAD NEWTON-Pittsford NY- CBR®-SFR®-SRES®-Lic. R.E. Salesperson, Helping Rochester Families Make the Right Move !
(RE/MAX Realty Group)
Have you done your homework?  You bet the Seller has.  Here are:  6 Easy Steps to Buy Homes for Sale in Victor, NY: Call and interview a truely local REALTOR® who knows the Victor NY housing market. Ask that local REALTOR® for referrals to local banks/loan officers to get Pre-Approved, not qualified. For the best possible service- give accurate & honest information to the loan officer and your REALTOR® Decide on the amount of home you can realistically afford not what the banks/REALTOR® says you can afford.. Preview all homes for sale in Victor NY you are interested in with the assistance of your REALTOR®.  They are your expert! Write the offer at a price you feel the home is worth based on market analysis your Victor NY REALTOR® provides. It's that simple...Well almost!  Now pick up yo...