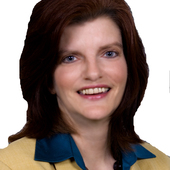 By Jackie Connelly-Fornuff, "Moving at The Speed of YOU!"
(Douglas Elliman Real Estate in Babylon NY)
The Best Impromptu Open House at Fisherman's Wharf in West Babylon I'm always looking to see if other open houses are being held around my listings. When I see one I call my sellers to see if I can do one for their home so we can get the buyer traffic from the other open house. This time they weren't able to but that is ok since I have one scheduled in the very near future. I receive a text message from my client stating we need more brochures since there is only 1 left. 1 left? There were six there last week. Did they use them to line the kitty litter box or something? Oh wait, they do not have a cat. Something is up for sure. I call my client and he tells me the buyers that went to the other open house couldn't find it and went to my client's house instead. They were showing these ot...