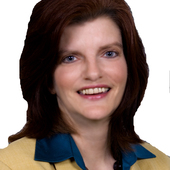 By Jackie Connelly-Fornuff, "Moving at The Speed of YOU!"
(Douglas Elliman Real Estate in Babylon NY)
West Babylon NY Real Estate Market Trends Week Ending 2/6/11 Sold - As you can see from the chart, 4 homes sold that week. Sold prices range from $208,000 to 321,800. Median Sold Price: $290,900 with 35 days on the market. Low Sold Price: $208,000 with 21 days on the market. High Sold Price: $322,000 with 35 days on the market. When you price your home at market value, it will sell in less than 100 days. Clean and organize your home and buyers will remember it. West Babylon NY Homes For Sale: 6 homes were listed. Prices range from $229,000 to $469,900. Currently, there are 168 homes for sale in West Babylon NY. Buyers have choices in certain price-points. What are YOU going to do to set your home apart from the rest? Call me today (631) 703-0201 to find out what your home is worth in t...