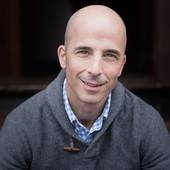 By Christopher Pagli, "I Stay Open Until You Close"
(William Raveis Legends Realty Group)
SalesThere were 14 unit sales in February. This is down 6.7% from 15 in February of 2015. This is the lowest unit sales have been since 8 in April, 2015. Sales/list price ratio in February moved up to 99.6% from 99.0% in January.PricesMedian price in February was $586,690. This is down 36.6% from $925,000 in February of 2015. 3-month median price of $627,500 in February was up slightly from $570,000 in January but down moderately from $821,250 in February of 2015. Price per square foot in February was $280. This is down from $293 in January and down from $299 in February of 2015.InventoryInventory of 81 in February was up 22.7% from 66 in January and up 39.7% from 58 in February of 2015. New listings of 33 in February were up considerably from 11 in January and way up from 17 in Februar...