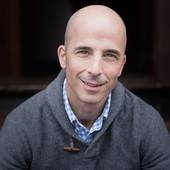 By Christopher Pagli, "I Stay Open Until You Close"
(William Raveis Legends Realty Group)
          The White Plains NY Real Estate Market continued to see strong sales through Septmber with 16 single family homes closing.  Much of this is residual from the busy summer months and the numbers are down from 19 in September 2013.  The median home price was $542,000 which is down 4.3% from $566,750 this time last year.  Inventory levels of 92, a pretty healthy number but down from 95 in August and down considerabley from 130 in Sept 2013.  The average days on market was 65 down substantially from 133 last September.   White Plains condo sales of 15 were not far behind single family homes, hovering over coop sales, and down 25% from 20 in September 2013.  The median price was $380,000 which is also down from $420,000 in September 2013.  Inventory of 91 units is up 11% from 82 in...