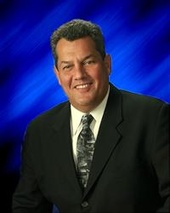 By David M. Childress, I would love to be your Realtor® in Akron Ohio!
(Howard Hanna Real Estate Services)
Don't have anything to do next week in Akron, Ohio? Really?     Arts / Theatre / Music 10/21/2013 Matthew Murchison, Tuba School of Music 10/22/2013 Steve Winwood Akron Civic Theatre 10/22/2013 Norsworthy and Gompper School of Music 10/23/2013 KSU Grad Students Exhibition The Margaret Clark Morgan Foundation 10/23/2013 Univ. Akron Music Careers Day School of Music 10/23/2013 BPL Wordsmiths Barberton Public Library 10/23/2013 Hand Dancing is for YOU! Ohio's North Coast Jitterbug Connection 10/23/2013 U Akron Tuba Studio Recital School of Music 10/24/2013 Nature Crafts for Adults Metro Parks, Serving Summit County 10/24/2013 CVNP Contra Dancing Cuyahoga Valley National Park 10/24/2013 "Night Must Fall" Weathervane Playhouse 10/24/2013 UA Trumpet Ensemble School of Music 10/25/2013 Voices...