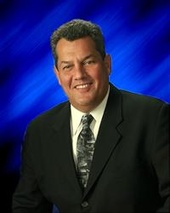 By David M. Childress, I would love to be your Realtor® in Akron Ohio!
(Howard Hanna Real Estate Services)
  Akron Ohio Home Owner's Springtime Checklist       There's nothing like being able to bask in the warm glow of well-being a Akron, Ohio homeowner gets after finishing a thorough spring cleaning. It's especially true when you realize how important the annual ritual can be in protecting your greatest asset: your Akron Ohio property.   That warm glow results from doing more than just cleaning your home's interior, though. It involves maintaining the property in the ways that will prevent having to take more costly steps later. There are three different tasks you can complete to get your home ready for the warm weather that's on the way. If you follow these basic tips, your home will be looking its best – and the resulting beauty will be more than skin deep.   One of the most overlooked a...