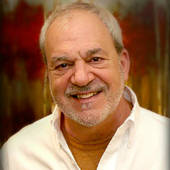 By Roger D. Mucci, Lets shake things up at your home today!
(Shaken...with a Twist 216.633.2092)
Tuesday I drove down to Cincinnati and had lunch with Bill Spear before going to Ellen and Mike's place.  Always a pleasure to see Bill, but a little disappointed I didn't get to see Liz also, but she had other things going on that afternoon. I just wanted to share with you where I had coffee every morning and the view I had also. This is the Taft Museum of Art which is right next to the building that Mike and Ellen live in............it's a beautiful building, but I have yet to tour the museum. This is a photo of Lytle Park. It is directly across the street from the Taft Museum of Art.  It's a lovely little park with flower gardens, an herb garden and a bocce court for the residents of 400 Pike Street.  Excellent place to relax with my coffee each morning before starting my day. These...