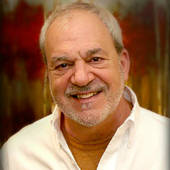 By Roger D. Mucci, Lets shake things up at your home today!
(Shaken...with a Twist 216.633.2092)
  This weekend I am in Cincinnati visiting Ellen and Mike.  Yesterday was a rainy day, so we decided to visit the Cincinnati Art Museum.  Perfect timing, it was the Opening of Monet in Giverny: Landscapes of Reflection............a wonderful exhibit that runs through May 13, 2012.  Also on exhibit through the same day is Picasso Master Prints. Cincinnati Art Museum 953 Eden Park Drive Cincinnati, Ohio 45202   Admission is free and parking is free, with a purchase from the Gift Shop, otherwise there is a $4.00 charge.  So after we finished touring the exhibits, we headed for the Gift Shop to see what was available.  Many wonderful things and Mike purchased a reproduction of a Monet for only $120.00.   The way I see it, the cost of parking was only $116.00..................such a deal!