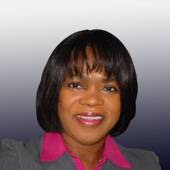 By Bernadine Hunter, SFR, ACRE, "Finding Solution to Your Real Estate Needs"
(Keller Williams Greater Columbus Realty)
The quality of life in Minerva Park can best be described as tranquil and serene. It has narrow, tree-lined streets that give you a true "community" atmosphere and take you back to a time when life moved at a much slower pace. Minerva Park is actually its own village, located northeast of Columbus, Ohio between Columbus and Westerville. The community was named for the Minerva Amusement Park, which operated here from 1895 to 1902 and had up to 25,000 visitors daily during its peak period.                         The village of Minerva Park was incorporated in 1940 and has a Mayor's court, police department, village council, community center, golf club, and swim club. http://www.minervapark.org. There is also beautiful Minerva Lake situated within the village. The population of Minerva Pa...