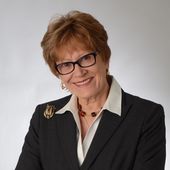 By Gloria Valvasori, Accredited Senior Agent, REAL Experience | REAL Commitment | REAL Results!
(BETTER HOMES AND GARDENS REAL ESTATE SIGNATURE SERVICE)
Several years ago, I was showing a property in a very nice uppper class neighbourhood.  Everything looked great on the main and upper levels, space and layout was great..When we went into the basement, I immediately noticed that the floor had just been painted… then when I looked up into the joists I saw the holes that were drilled all along the length of the house to allow for the electrical wires to feed through.  There was also some black mold visible on the joists.  Then the light bulb went on!!!  This was used as a grow house…I informed my clients of my suspicions, but told them not to be too alarmed… we can have the house inspected by a certified registered house inspector, and also have environmental testing done, and they could  come to a decision based on the outcome of these i...