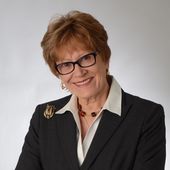 By Gloria Valvasori, Accredited Senior Agent, REAL Experience | REAL Commitment | REAL Results!
(BETTER HOMES AND GARDENS REAL ESTATE SIGNATURE SERVICE)
WHAT DO YOU EXPECT FROM YOUR REALTOR?Selling a home is one of the most important financial decisions you will make, and working with the right realtor to market your home, is another important decision you will make to achieve the best possible benefit.Selling a home can be a stressful experience, and although you probably have been through the process before, every sale is different and the variables can change. Your first task, is choosing the right realtor, one who  makes the experience of selling your home as pleasant and seam-free as possible, and with as little inconvenience to you as possible.CHOOSE A REALTOR WHO: works in, and is familiar with your neighbourhood works full time in the real estate business keeps up with the latest market trends is accessible through a pager and c...