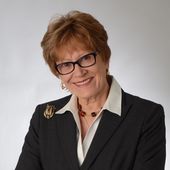 By Gloria Valvasori, Accredited Senior Agent, REAL Experience | REAL Commitment | REAL Results!
(BETTER HOMES AND GARDENS REAL ESTATE SIGNATURE SERVICE)
GTA Housing Market Conditions Remain Healthy in SeptemberOctober 5, 2010 -- Greater Toronto REALTORS® reported 6,310 sales through the Multiple Listing Service® (MLS®) in September 2010. This represented a 23 per cent decrease compared to the 8,196 sales recorded during the same period in 2009. Through the first nine months of the year, sales amounted to 69,069 - up four per cent compared to the first three quarters of 2009."The level of sales in the second half of 2010 has been lower, representing a balancing out period following record levels of sales in the latter half of 2009 and first few months of 2010. We remain on track for one of the best years in history for existing home transactions in the GTA," said Toronto Real Estate Board President Bill Johnston.The average price for Sep...