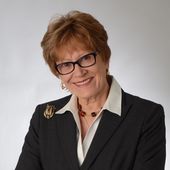 By Gloria Valvasori, Accredited Senior Agent, REAL Experience | REAL Commitment | REAL Results!
(BETTER HOMES AND GARDENS REAL ESTATE SIGNATURE SERVICE)
I live in a very multicultured city which is terrific.  I enjoy foods from many different countries, as probably a lot of people do. However, taking a client through a home where strong lingering odours remain, is not going to ingratiate a potential buyer.  I recall, several years ago looking for a very high end home for one of my clients.  I arranged several viewings, and we are talking homes ranging from $850,000 up to $1,000,000. This was a large, executive and stately home, about 5,000 square feet. It was situated on a very large lot, backing onto a ravine.. and had great curb appeal. Three car garage !! However, upon entering the front door, we were immediately gob smacked with the strong, pungent odour of curry.  It permeated everything. Neewdless to say we didn`t stay around too ...