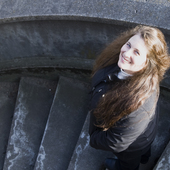 By Barbara Le Pine, Your agent for the Central Oregon Coast!
(ADVANTAGE REAL ESTATE, serving Lincoln County)
It may be a bit early for 2015, however, I know where I will be..... Playing vibraphone with the Lincoln Pops Big Band at the Embarcadero Resort on New Years Eve! Here is my well loved vibraphone. It is a vintage Musser Pro Vibraphone, circa 1975, manufactured by the Ludwig Drum Company. I play it with four yarn wrapped mallets to form chords, much as you would if you played a piano with two fingers on each hand. If you find yourself in Newport, Oregon over the holidays, treat yourself to a night of dining and dancing!! Call me, Barbara Le Pine, at 541-270-6758 if you would like more information.