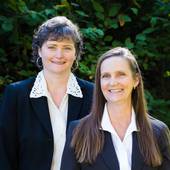 By Becky Schertenleib, Nan Wimmers, "sisters by chance, partners by choice"
(Columbia Gorge Real Estate)
Bank owned homes are typically listed for sale with a real estate agent after foreclosure process is complete, and while you may save quite a bit of money by choosing a bankowned home, it is not without some bumps along the way. Purchasing a bank owned home is not for the faint of heart, here are some tips for getting through the REO process: Not the typical condition: The condition of bank owned properties are usually needing repairs. Some of which will be required if you plan to get a loan on the property. Past owners may have left angry and left the home in bad condition with foul smells, missing appliances, light fixtures removed, even bathrooms without toilets and sinks. Be willing to accept the unknown: Regular homeowners fill out a sellers disclosure statement alerting new buyers...