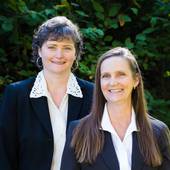 By Becky Schertenleib, Nan Wimmers, "sisters by chance, partners by choice"
(Columbia Gorge Real Estate)
a portion of The Chronicle article     A four-hour hearing on a site plan review for a 150,000 square foot Wal-Mart building on property at the west end of town ended without any decision - in fact without any deliberation by the planning commission.     The hearing, which drew an audience of more than 100 to the circuit courtroom in the Wasco County courthouse, brought forth lots of testimony from both proponents and opponents.      That testimony included at least four requests - all from opponents - that the record be kept open for seven days for additional evidence to be submitted, at which time the applicants will have the chance to ask for another seven days to respond to any of that evidence.     The commission chose to honor those requests - as they usually do - and the site rev...