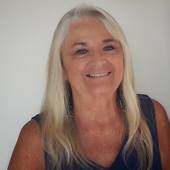 By Karen Hurst, Rhode Island Waterfront!
(RICOASTALLIVING.COM)
  Sometimes you really can get a great deal on a house! As an NLB (Neighborhood Listing Broker) for HUD, Stonehurst Realty is proud to announce our very latest HUD listing! This lovely home features 4 bedrooms, two and 1/2 baths, a full walkout finished basement with sliders and a brick fireplace. A Master suite and a workshop, Central air are all included!  An Integral two car garage and over 12,000 square feet of  fenced yard in a very well maintained neighborhood located in the Cowesett section of West Warwick, make this home very appealing. As in most HUD listings, there may be a little tlc, but most everything appears to be functional. There will be an open house held by a Remax Broker on Sunday, August 21, 2011 between the hours of 1200pm to 230pm. This home is listed at $200,000....