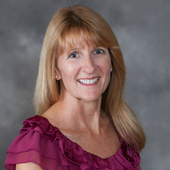 By Jill Winchel, We make it easy. You make it home.
(Royal Shell Real Estate - The Koffman Group )
Homes for Sale in Annandale BRENTWOOD TN LOOKING FOR A HOME IN ANNANDALE? I've set up the search for you, if you're looking for Homes for Sale in ANNANDALE BRENTWOOD TN. The link will provide you with what's currently on the market. WHERE IS IT? This is a much sought after community located 14 miles south of Nashville. The neighborhood is primarily in Williamson County, but a few homes/lots are in Davidson County.  Annandale resides just east of I65 off of Church Streetand within minutes of downtown Brentwood. WHY IS IT SPECIAL? Jones Parkway runs down the middle of the neighborhood. The beautiful main entrance on Church Street has a traffic light for easy entering and exiting and a fountain. There are several more fountains and roundabouts throughout. Walking trails, underground utilit...