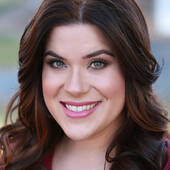 By Elizabeth Leanza, "Helping Your Dreams Come Home"
(Elizabeth Leanza Realty One Group - Realtor)
 You only get one chance to make a first impression so make sure your home is staged so it leaves buyers impressed. When selling your home, the first impression is everything! Some simple ways to get it market-ready are staging and de-personalizing. This means removing personal items like photos of family members or aunt Edna's 100 piece doll collection that might turn off potential buyers (or just creep them out). While you may love these things, they make it difficult for buyers to see them themselves in their potential new home and will distract them from all of your homes features. When you decide to put your home on the market, it will no longer feel like "your" home. You must detach emotionally from your belongings and make sure they don't distract buyers by allowing them to imagi...