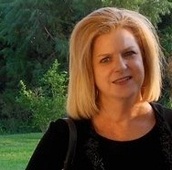 By Marilyn Wier, Your League City & Surrounding Areas REALTOR!
(RE/MAX Space Center)
Why YOU Should Make Clear Lake City Your Next Move! Clear Lake City Literally HAS IT ALL!   You have heard this expression before but this time it rings very true! Clear Lake City, TX has it all. From shopping, to entertainment, to worship, to water, to the many jobs you will be sure to find Clear Lake City a great place to call home.     *Photo Courtesy of My Marketing Assistant Jill Lucas/Jill Lewis       WORK...............   NASA located near Clear Lake City and is a great place to work or explore. The area of Clear Lake City has a high concentration of engineers due to NASA and the high petrochemical industries. If you currently work in the downtown Houston area you will be surprised that you can make it downtown in a little over 30 minutes (varies with traffic). There is now road ...