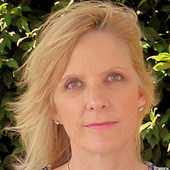 By Cindy Bryant, "Houston Home Staging Pros"
(Redesign Etc. Home Staging)
I treat my hard working car to "the car spa" every week or so, and I have to say if you go on a regualar basis it makes a big difference in your car.  If your car has too many huge Texas road bugs, and built up gunk, you may have to go throught it twice, and they'll actually let you do that.  If you're not happy with the way it looks they run it through again.  You can ride in your car and go through the wash or stay in their reception area.  They have a nice play area for kids, a coffe bar, alot of seating, tv, and magazines to read.  They also offer other services too, oil changes, inspections, emissions testing, and winshield repairs along with detailed cleaning. Oh, and I got gas there too! Just for fun, I snapped some pics when my car went through, each step. This is the beginning ...