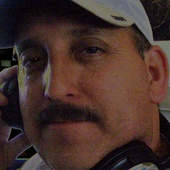 By Roy A. Peterson, P.R.E.I.
(Domicile Analysis of Texas)
              Saturday morning as I was browsing through the internet on AR site, I received a call from my youngest son, he is eleven years old.  He call to ask me if I would like to go golfing with him, I said sure, I'll pick you up in about fifteen minutes or so. We went to go practice on our swings and break in his new golf clubs he received for his birthday. We went to Lone Star Golf Club off 1510 Hawkins, El Paso's finest public course, at the driving range. This is a beautiful golf course I enjoy playing here myself, the staff there are very friendly and the Sandtrap bar and grill has a good American / Mexican Menu. The food is here this very good. So if you get a chance to come out is way and like playing golf, this is the place to come and enjoy yourself. My son and I always ha...