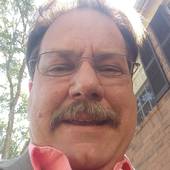 By Shayne Stone, "Your Rock Solid Choice Realtor"
(Champion Real Estate Group)
Gutters play a very important role on your home, and it's one that not everyone realizes. Sure, they divert water so that you're not flooded with runoff every time it rains, but that isn't what makes them so important. Because gutters divert rainwater as it flows down the roof, they also help to prevent that water from seeping into the eaves and causing leaks or other damage. A good set of gutters can improve the life of your roof and home exterior while also adding to the look of your home and keeping the worst of the runoff at bay.One problem with gutters is that they can start to wear out over time. This is especially evident around gutter seams, where rust, debris, and just the weight of water over time can cause damage. This damage can result in leaks, letting water get out of the ...