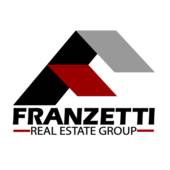 By Adam Franzetti, Work With A Specialist!!
(Franzetti Real Estate)
New Home Builders In Richwoods Frisco TexasStreet View - new homes for sale in Richwoods, Frisco Tx 75035  Curious about current Richwoods home values or need to sell your current home? Call 469-443-8151 or use our 14 second home value estimator for your FREE home valuation.Current Richwoods homes for sale: New Home Builders In RichwoodsPurchasing a new home can be an exciting alternative to a pre owned home and offers many different advantages including low cost maintenance, current technology and energy efficiency. New home builders in Richwoods feature Landon Homes, Toll Brothers, Newcastle Homes and K Hovnanian Homes. Since 2012, new homebuilders have been transforming Richwoods into one of the premier communities in Frisco.When starting your search for a new home builder, one of th...